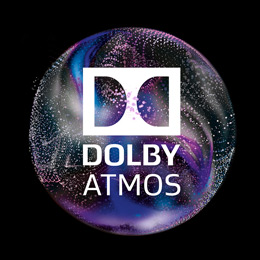 Atmos
Immersive sound system in 11.1 format, features an extensive system of surround speakers. It consists of the following channels: behind screen – RIGHT, LEFT and CENTER, SUBWOOFER and 8 SURROUND channels. Such positioning of the speakers allows to precisely control the location of sound, not known from previously used systems. Dedicated Dolby CP-850 sound processor supporting Atmos system - see Processors and adapters →Dolby → CP850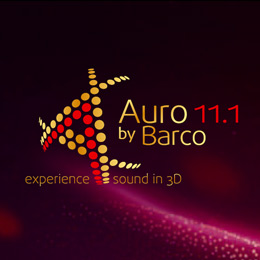 Auro 11.1
Immersive sound system, similarly to Dolby Atmos, in 11.1 format. Due to different speaker placement, Auro creates three horizontal layers of sound - lower layer typical to 5.1 systems (somewhat classical surround) and two extra layers - height and top. Each of the low layers (lower and height) works as the 5.1 system (behind screen: RIGHT, CENTER and LEFT; and RIGHT SURROUND and LEFT SURROUND plus non-directional SUBWOOFER - the same for both layers), and the top layer ("Voice of God"), with speakers suspended in the middle of the ceiling hall – possess a separate channel. The system is compatible with standard 5.1 used in theaters.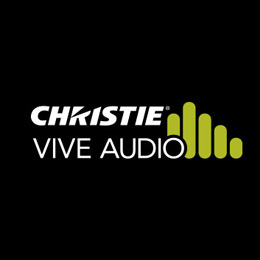 VIVE AUDIO
Vive Audio is a dedicated cinema sound system supporting the standard Dolby 5.1, and in addition also Dolby 7.1; Dolby Atmos 11.1 and Barco Auro 11.1. It makes Vive Audio the most versatile system at the moment. Vive Audio utilizes a unique technology of ribbon speakers and proven solutions for subwoofers and full-range effect speakers.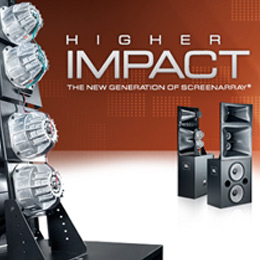 Cinema sets
We offer cinema sets of well known JBL company. These are the new generation 4-way loudspeakers with SPL of 115 dB, two and three-way high class loudspeakers, subwoofers and full-range surround speakers.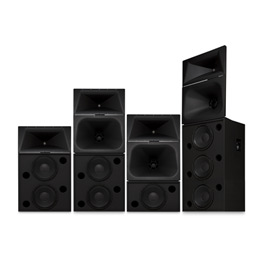 Cinema sets
We offer 2-, 3- and 4-way cinema sets, subwoofers and full-range surround speakers designed and manufactured by a renowned QSC company especially for the cinema applications.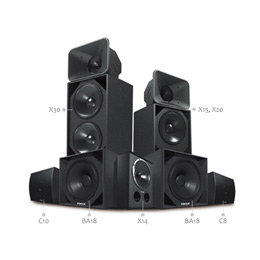 Amplifiers and cinema speaker sets
Arttech Cinema offers Focux amplifiers and cinema speaker sets designed in the USA for use in movie theaters. Focux speakers are manufactured on a basis of good quality coaxial drivers.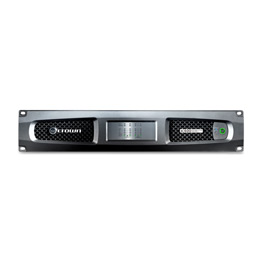 Amplifiers
Arttech Cinema offers well established Crown amplifiers, designed specifically for cinema applications.
PROCESSORS AND ADAPTERS
USL Inc.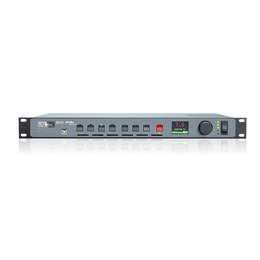 JSD-60
The cost-efficient JSD-60 is specially designed for digital cinema applications. The JSD-60 includes six standard formats, plus one that is completely configurable. It has a parametric equalization and emergency bypass. Optionally, three way bi-amped digital crossover.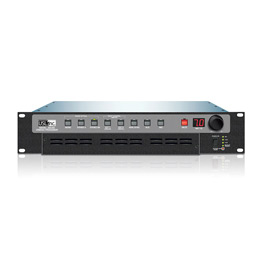 JSD-80
Supports 8 audio channels. The construction is fully modular allowing for future upgrades in technology. State of the art 96k sample per second hardware. One third octave equalization on stage and surround channels. Parametric equalization on the subwoofer channel and one/third for the rest of the channels. Harmonic distortion below 0.015%.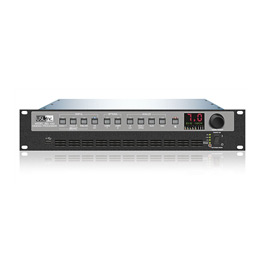 JSD-100
A 8-channel processor specially designed for Digital Cinema applications. Low noise and low distortion processing. In addition to eight standard formats the JSD-100 offers two fully configurable formats to address such details as audio level changes and 3 or 5 stage channels. Built-in bypass audio circuitry.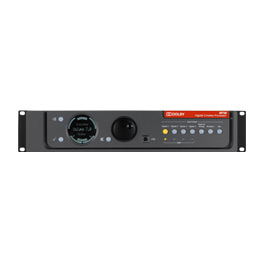 CP-750
8-channel digital audio processor designed specifically for cinemas. Supports 5.1 and 7.1, as well as multiplied digital sources, including digital cinema servers, ad servers and alternative content sources.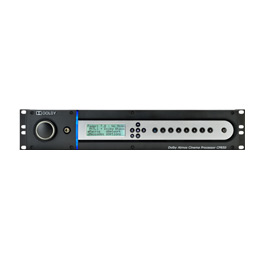 CP-850
Digital audio processor, designed specifically for use with Dolby Atmos. It has 16 channels, supports 5.1 and 7.1 formats and up to 64 speakers. Base version has the ability to render the format Atmos to 7.1. The full version supports all the features of Dolby Atmos - a full rendering to 64 speakers, marketing support, etc.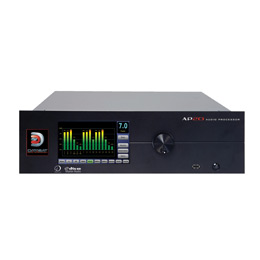 AP-20
One of the best sound processors on the market. It offers 16 channels at sampling frequencies of 44.1, 48, 96 and 192 kHz. Each channel has 31 bands of 1/3 octave adjustment, and 3 bands of parametric equalization.
DIGITAL-ANALOG CONVERTERS
USL Inc.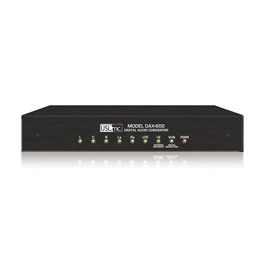 DAC-602
Digital-analog converter adapted to a typical 5.1 audio, with 6 basic channels, and two additional for the Hearing-Impaired and Visual Narration (HI and VN). Adjustable surround delay independent for both channels. Sample rates 48 and 96 kHz.
DAC3200
32-channel digital-to-analog converter, dedicated to collaboration with the Dolby Atmos. Manufactured in two versions, differing with digital audio protocol used: DAC3201 - Harman BLU link and DAC3202 - AES67.